Website Design
For those that have the time using our free Web designer will save you money
But for those that don't let us create your website using the latest technology.
We are experienced using PHP, Javascript, HTML, DHTML, J-Query, Flash, XML, MySql, Oracle, Sybase, Sql Server plus we work with all major Open Source Software.
We do not outsource our work. All projects are handled by us and completed within a time period specified within our quote.
CMS
E-Commerce
PayPal Integration
Pinnacle Cart
Wordpress
Blogs
Message Boards
Merchant Integration
X-Cart
Joomla
Custom Templates or addon features for Pinnacle or X-Cart shopping Cart.
For more info look over our new website CW3 Web design
Web site problems
We can update your current website to meet your current needs.
Over time changes are required as your business grows or services are changed. Also software upgrades and newer internet standards may cause problems with your site. We can make the changes you need to keep your web site fresh and up to date.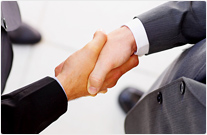 New HTML standards and new versions of PHP
These newer technologies along with newer browsers can expose problems with your web site. Let us help you stay on top of this so you can be confident that your web site is working well
Request a Quote